The key to better sleep is simple: close your mouth and breathe through your nose. SomniFix Mouth Strips make that easy to do. Sleep with SomniFix to promote nose breathing, reduce open-mouth snoring, and for those with sleep apnea, improve CPAP compliance.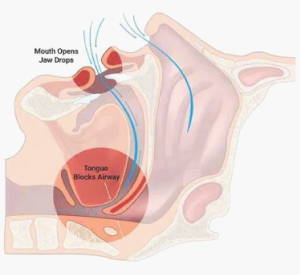 During sleep the mouth falls open, the jaw drops, the tongue falls backwards. This creates an obstacle at the top of the airway that disrupts nose breathing, leading to mouth breathing, open-mouth snoring and CPAP non-compliance.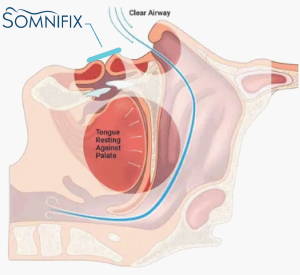 Seals lips to stop mouth breathing

Gentle hypoallergenic adhesive

Comfortable
Promote nose breathing

Reduce snoring

Improve CPAP compliance

Improve sleep quality
Easy to apply and easy to take off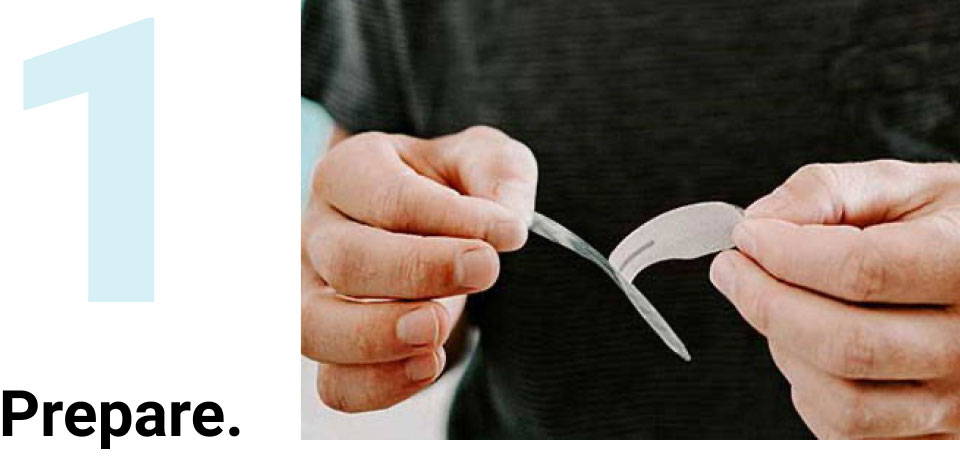 Make sure to wash and dry your lips.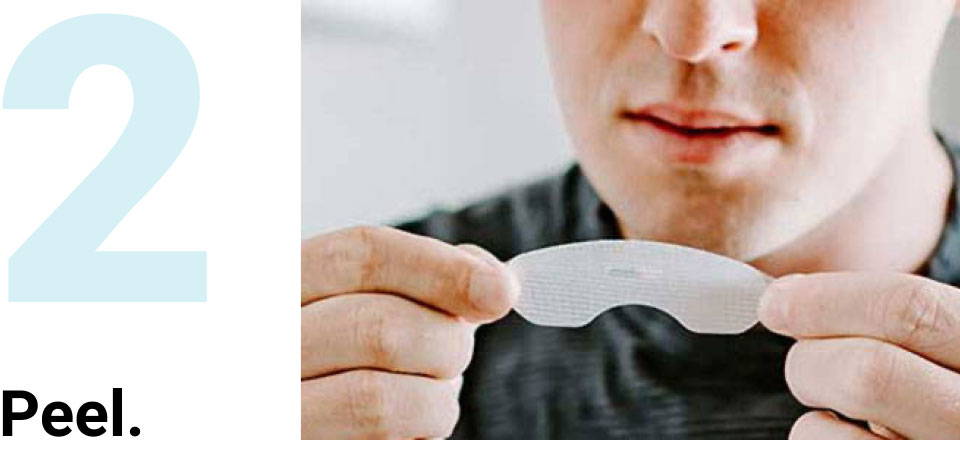 Separate the SomniFix strip from its branded liner.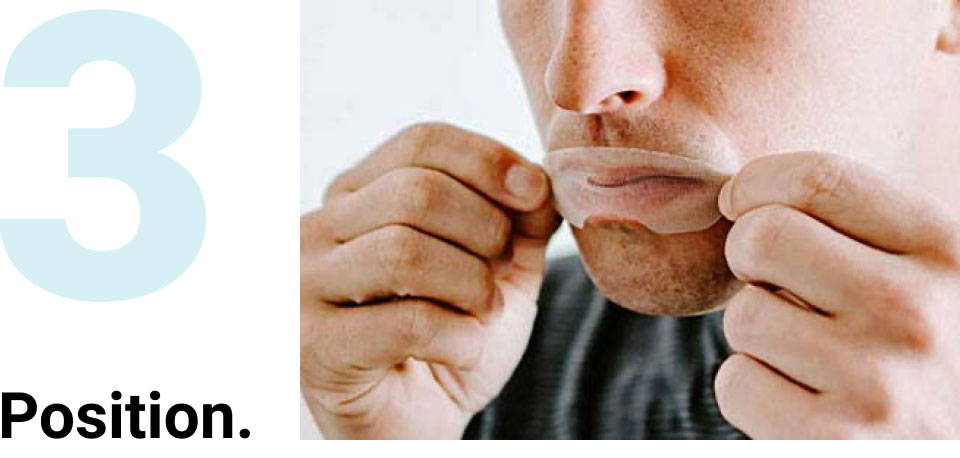 Close your lips, turn them inward slightly, and line up the central vent of the SomniFix Strip with the middle of your lips.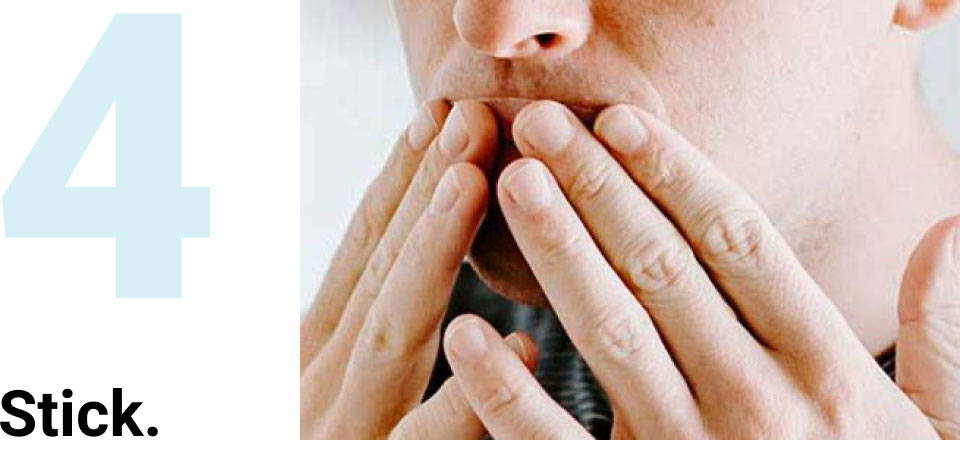 Apply the SomniFix Strip to closed, inverted lips.